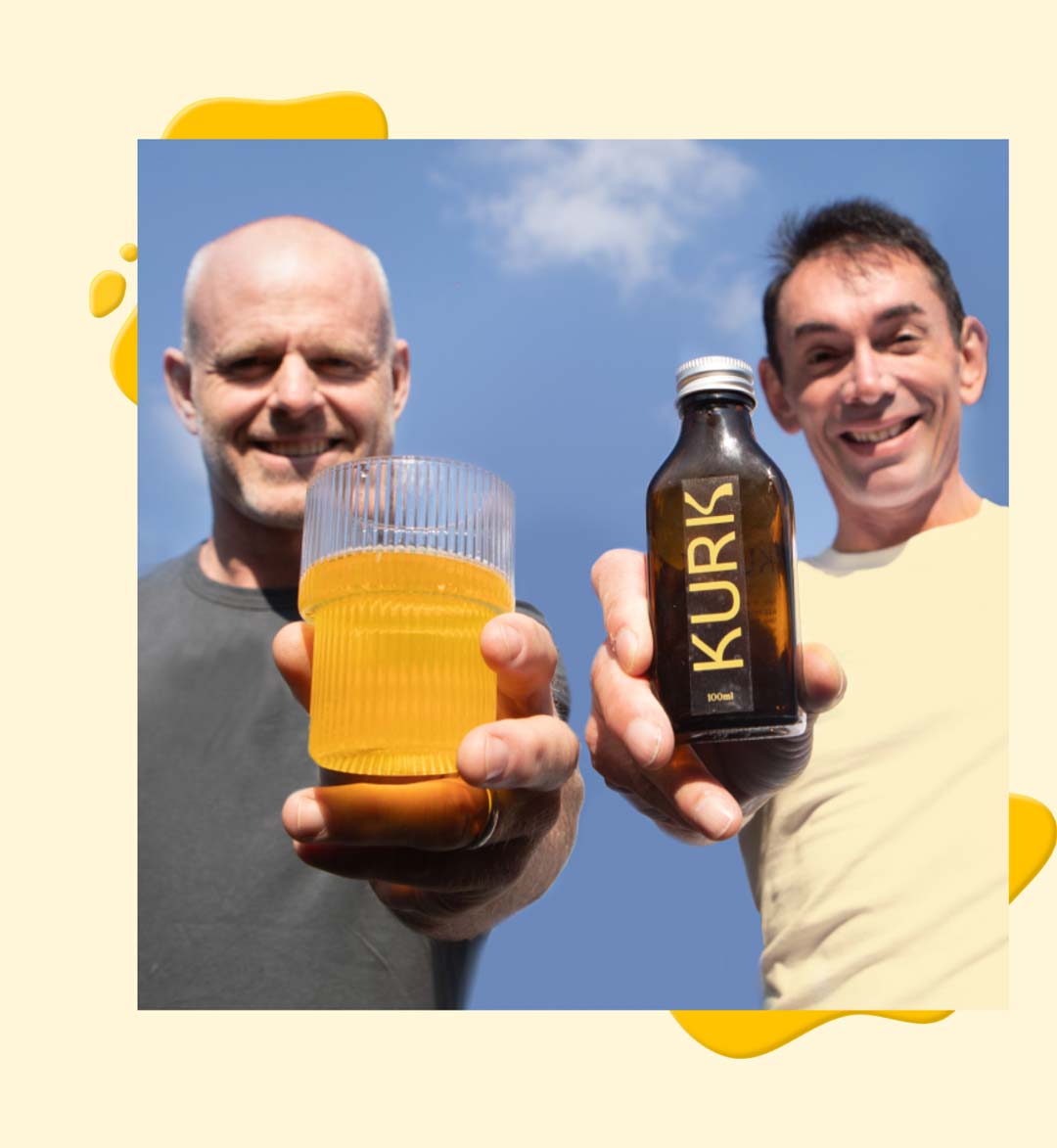 Our Story
Kurk was founded by two friends: a medical doctor at the forefront of the emerging field of plant sciences and a high-performance martial arts coach. Both cancer survivors, Kurk is the result of their exceptional professional and personal journeys.

Their combined experience—and extraordinary recoveries—led to an interest in plant-based supplements and the role curcumin can play in supporting our health and happiness. After 4 years of extensive research and development, Kurk was born.
Our founders Dr Harry & Trent
Our Experts
Now joined by an unparalleled team of doctors, fitness experts, wellness professionals, and food scientists, the founders of Kurk are using science to unlock nature's power—and optimise your health.
Dr. Harry Weisinger

Scientific Director

Dr. Harry is a family doctor in Australia and has also worked in the UK, Europe, and the United States. Before he obtained his medical degree, Harry did a Master's and Ph.D. looking into the effects of nutrition on brain development, body weight, and blood pressure.

Hannah Ratcliffe

Food Scientist and Production Manager

Hannah obtained her degree at the School of Food Science and Nutrition at the University of Leeds. She has an exceptional background in NPD and health drinks and is instrumental in the production, packaging, and innovation of our range of products.

 

Dr. Alexia Johnson

Pharmacist and Research Director



After graduating as a pharmacist, Alex completed a PhD in the pharmacology of airway inflammation and authored several scientific papers on this subject. She has worked in commercial, pharmaceutical industry, and NHS roles as well as in consultancy.