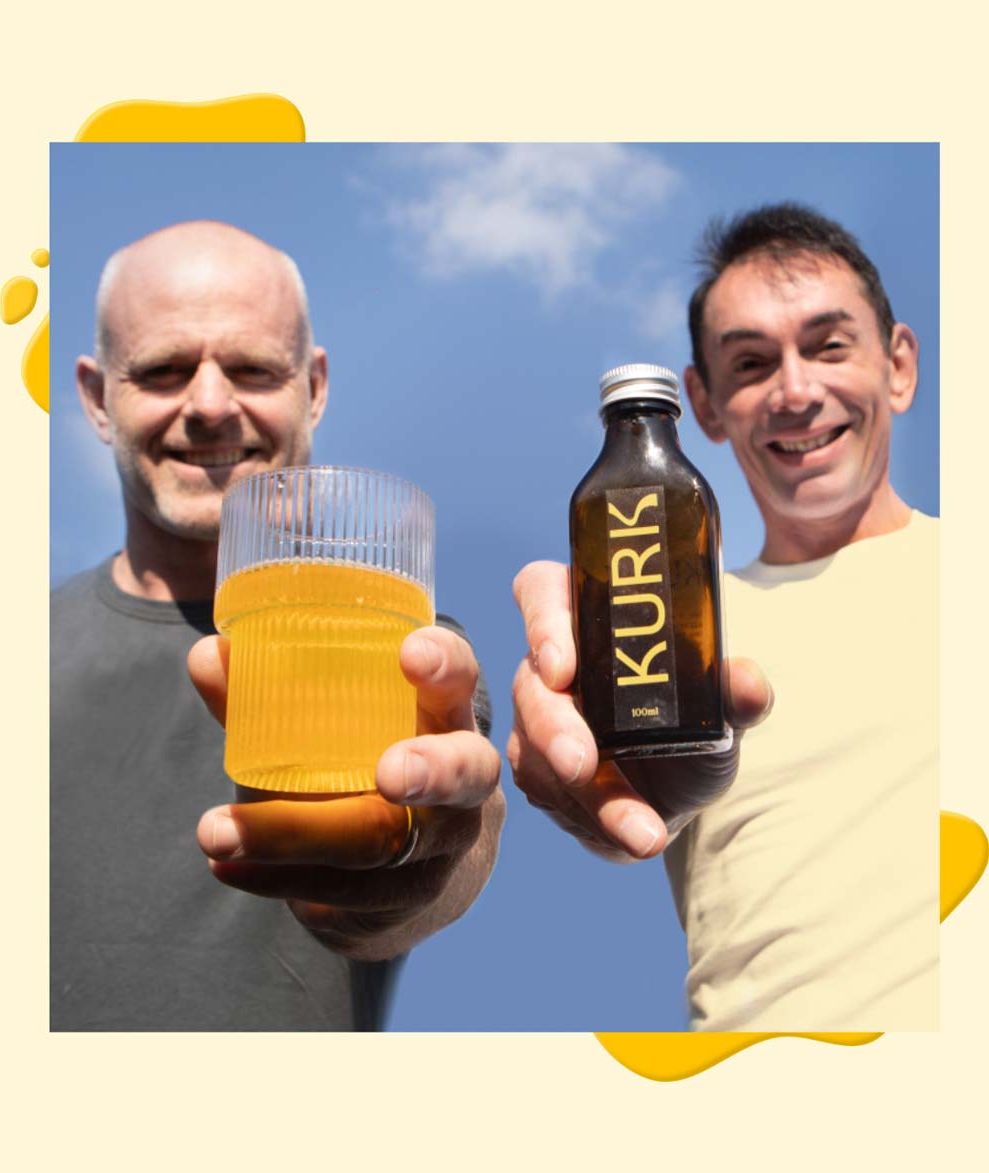 About Us
Kurk was founded by two friends: a medical doctor deeply immersed in plant sciences and a high-performance martial arts coach.
Both cancer survivors, their exceptional journeys sparked a passion for plant-based supplements and the potential of curcumin in enhancing our well-being. After 4 years of dedicated research and development, Kurk came to life, offering you the best of their combined experience and extraordinary recoveries.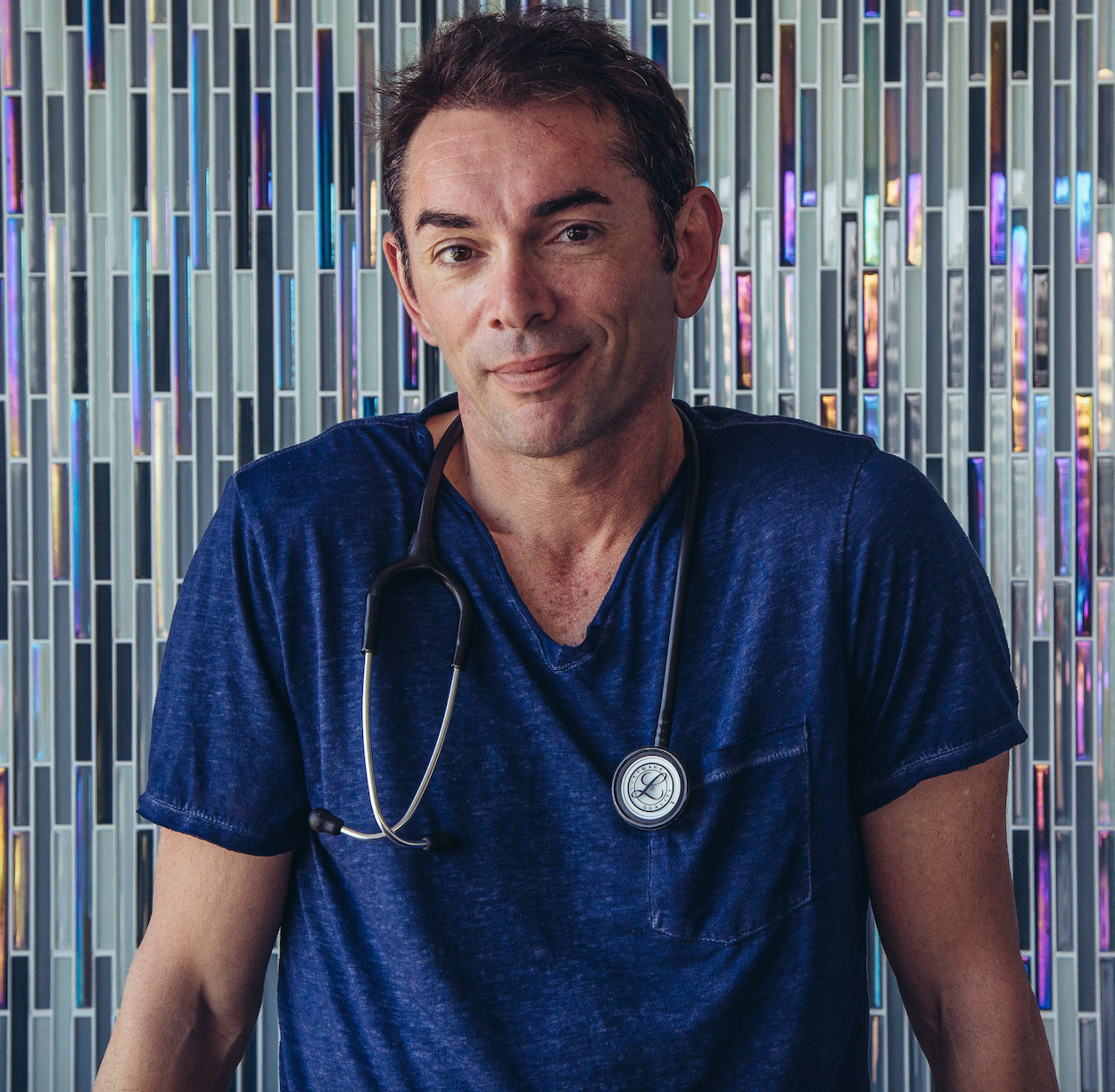 Dr. Harry's story
Our Scientific Director, Dr. Harrison Weisinger (Dr. Harry), is a family doctor that has worked in the UK, Australia, Europe, and the United States. Before he obtained his medical degree, Harry did a Master's and Ph.D. looking into the effects of nutrition on brain development, body weight, and blood pressure. Throughout his working career as a medical doctor, university professor, and scientist, Dr. Harry has committed his life to improving human health.
From the age of 18, Dr. Harry was unwell with a series of health issues that saw him hospitalised 30 times by the age of 40. Starting with the diagnosis of Crohn's disease and eventually Lymphoma.
These experiences ignited his passion for improving his own health and that of his community. Remarkably, since turning 40, Dr. Harry's health has been exceptional.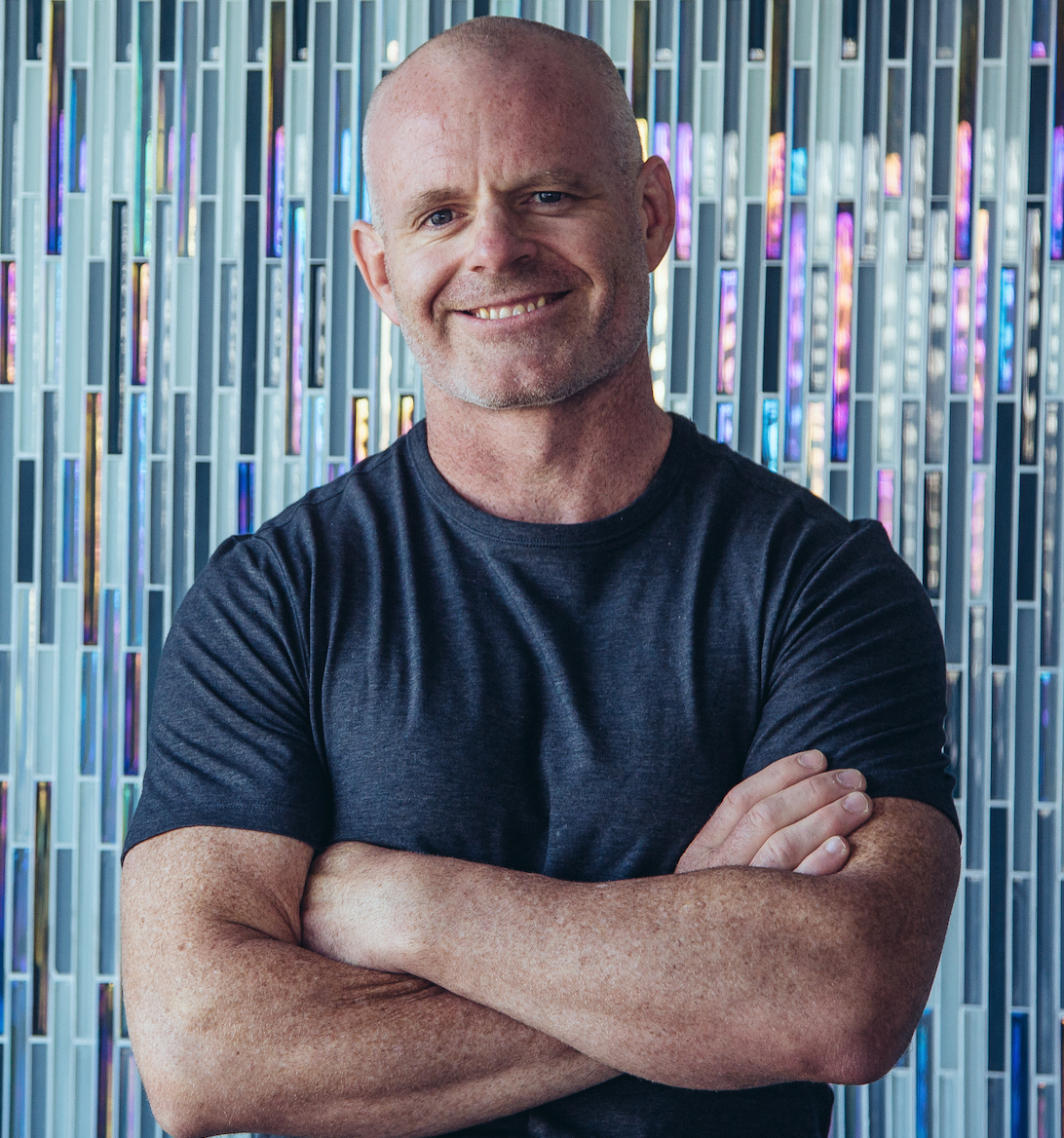 Trent's story
Our CEO, Trent Scanlen—a natural-born leader with unwavering determination and tirelessness.
Trent grew up in Australia, surfing and playing Rugby League; fostering a healthy lifestyle from a young age. It was while working internationally within a senior corporate role, he lost sight of his health and nutrition.
In 2012, Trent faced his own battle with cancer (also Lymphoma), which prompted his deep dive into nutrition and high performance, medically mentored by Dr. Harry.
After successfully overcoming his health challenges, Trent devoted himself to plant science and his passion for martial arts. This led to a collaboration with Dr. Harry to research human health and the emerging field of plant sciences, setting the foundation for our company and our mission to support our friends, family, and community.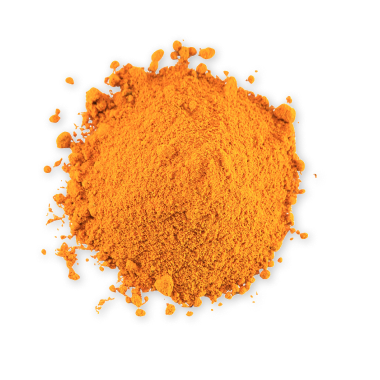 Why focus on curcumin?
Turmeric's health benefits are well-known, and the secret lies in curcumin—its active ingredient. However, turmeric contains only a tiny amount of curcumin—just around 3% on average.
At Kurk, we've developed a unique process to extract and distil curcumin, converting 30kg of turmeric into 1kg of potent, highly absorbable liquid gold.
Curcumin fights inflammation. Taken regularly, Kurk not only reduces inflammation but has cumulative effects, improving your sleep quality, stress levels, muscle aches, and memory. Kurk is the ultimate supplement for optimised health, supporting immunity, brain function, and pain relief.
What makes Kurk different?
There are plenty of well-marketed supplements out there, but how can you be sure what they're made of? Unlike other supplement brands that use synthetic ingredients—we use 100% plant material.
Curcumin is a powerful ingredient, but what makes Kurk truly effective is our exceptional science. We extract curcumin using natural methods while breaking it down into ultra-easy-to-absorb particles, ensuring you experience the maximum benefits of one of nature's most potent remedies.
In Kurk, the best of nature meets the best of science.
Get Kurk
Choosing a selection results in a full page refresh.