Kurk—Empowering Women's Health—Naturally
Curcumin, with its impressive array of medicinal benefits, holds exciting potential for addressing various health concerns, particularly those pertinent to women.
This week we delve into the ways in which Curcumin can positively impact women's health, all substantiated by scientific research.
Nurturing Reproductive Health
Curcumin's role in supporting reproductive health holds immense promise for women. Studies suggest it may enhance female fertility by fostering hormonal balance and bolstering uterine health. Its antioxidant attributes could shield the reproductive system from oxidative stress (2).
Easing Menstrual Discomfort
For many women, menstruation often brings along uncomfortable symptoms like cramps, bloating, and mood swings. Curcumin, with its anti-inflammatory and analgesic properties, has been shown to alleviate menstrual discomfort. Its ability to regulate prostaglandin production—a hormone-like substance behind uterine contractions during menstruation, contributes to its pain-relieving prowess (1).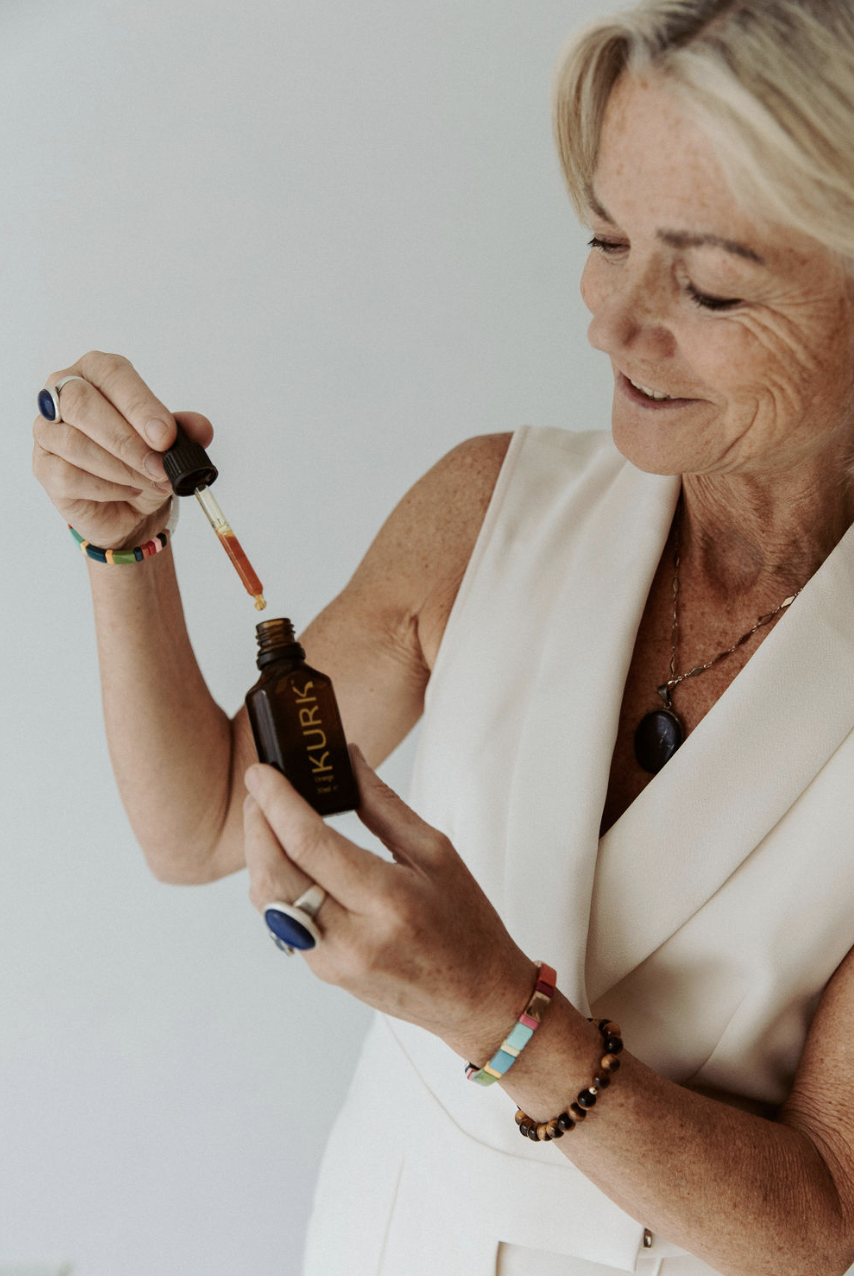 Alleviating Menopausal Symptoms
Menopause marks a significant life transition, bringing along hot flashes, mood swings, and sleep disturbances. Some studies indicate that Curcumin's anti-inflammatory and hormone-balancing properties may offer relief from these symptoms, enhancing women's overall well-being during this transformative stage in life (4).
Managing Polycystic Ovary Syndrome (PCOS)
Polycystic Ovary Syndrome (PCOS) poses hormonal challenges for countless women. It often leads to irregular menstrual cycles, excessive hair growth, and fertility issues. Curcumin has demonstrated the ability to help regulate hormones, especially insulin and androgens, which are often imbalanced in women with PCOS (3).


Supporting Breast Health
Breast health is a paramount concern for women. Curcumin's anti-inflammatory and antioxidant capabilities have been studied for their potential role in supporting breast health and potentially reducing breast cancer risk (5).
Curcumin offers a world of promising health benefits, uniquely tailored to women's well-being. From easing menstrual discomfort to fostering reproductive health and addressing conditions like PCOS, Curcumin's innate properties empower women on their path to holistic health. However, it's important to note that while Curcumin shows great promise, it should complement, not replace, professional medical guidance or treatment.
Let's celebrate the strides in women's health and continue our exploration of natural solutions, like Curcumin, contributing to a healthier, happier, and more empowered female community.
References:
Rahnama P, Montazeri A, Huseini HF, et al. Effects of Simmondsin and Curcumin on Hippocampal Neurodegeneration and Cognitive Deficit Following Intracerebroventricular Injection of Streptozotocin in Rat. Adv Pharm Bull. 2014;4(Suppl 2):587-593.
Chainani-Wu N. Safety and anti-inflammatory activity of curcumin: a component of tumeric (Curcuma longa). J Altern Complement Med. 2003;9(1):161-168.
Mohammadi A, Sahebkar A, Iranshahi M, et al. Effects of supplementation with curcuminoids on dyslipidemia in obese patients: a randomized crossover trial. Phytother Res. 2013;27(3):374-379.
Khajehdehi P, Pakfetrat M, Javidnia K, et al. Oral supplementation of turmeric attenuates proteinuria, transforming growth factor-β and interleukin-8 levels in patients with overt type 2 diabetic nephropathy: a randomized, double-blind and placebo-controlled study. Scand J Urol Nephrol. 2011;45(5):365-370.
Somasundaram S, Edmund NA, Moore DT, Small GW, Shi YY, Orlowski RZ. Dietary curcumin inhibits chemotherapy-induced apoptosis in models of human breast cancer. Cancer Res. 2002;62(13):3868-3875.