Kurk's journey to well-being: How the team manages inflammation
In a world that often moves at a breakneck pace, it's essential to find ways to stay healthy, both physically and mentally. Our team at Kurk understands the importance of maintaining health and wellness, especially in today's demanding world.
Here's a glimpse into how the Kurk team takes charge of theirs. These insights are a gentle reminder that even small, consistent steps can lead to significant improvements in your overall health and outlook on life.
Trent-Co-Founder & CEO
I'm an early riser and have a morning routine that is working really well for me this year. I have 1ml of Kurk Vanilla in oat milk while I'm making my morning coffee. It's a quick fresh shot that I look forward to every day and allows me to move better, knowing I am reducing my inflammation.
My morning ritual is to not look at any screens for 30 minutes. It's my quiet time to gather my thoughts and think about the day ahead—although I'm often interrupted if one of my boys wakes up early.
If I have a heavy training day (weights, hiit, and/or BJJ), I'll have another dose of Kurk at night, which helps me sleep deeper and fully recover—usually the cola flavour in sparkling water. It reminds me of a simpler time when I was young and used to drink Coke without an understanding of the sugar content.
My main health challenge is nerve damage in my lower back caused by radiation from my lymphoma treatment. This is a chronic condition that I may always suffer from, and has been a major motivation for us to research and create Kurk.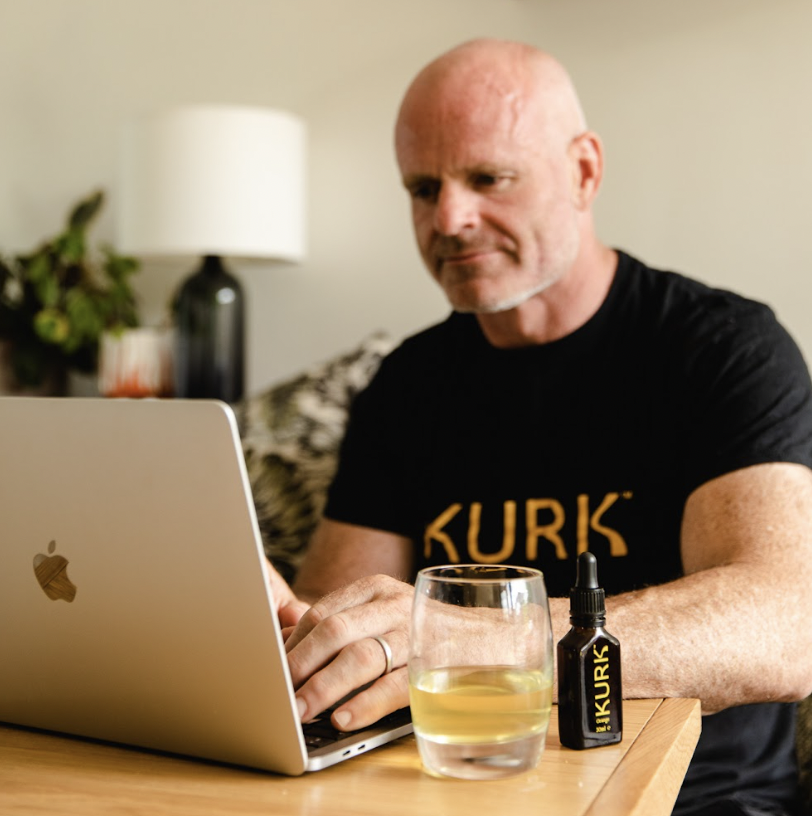 "My advice for people who haven't tried Kurk is to start with 1ml in the mornings and see how that goes over two weeks." —Trent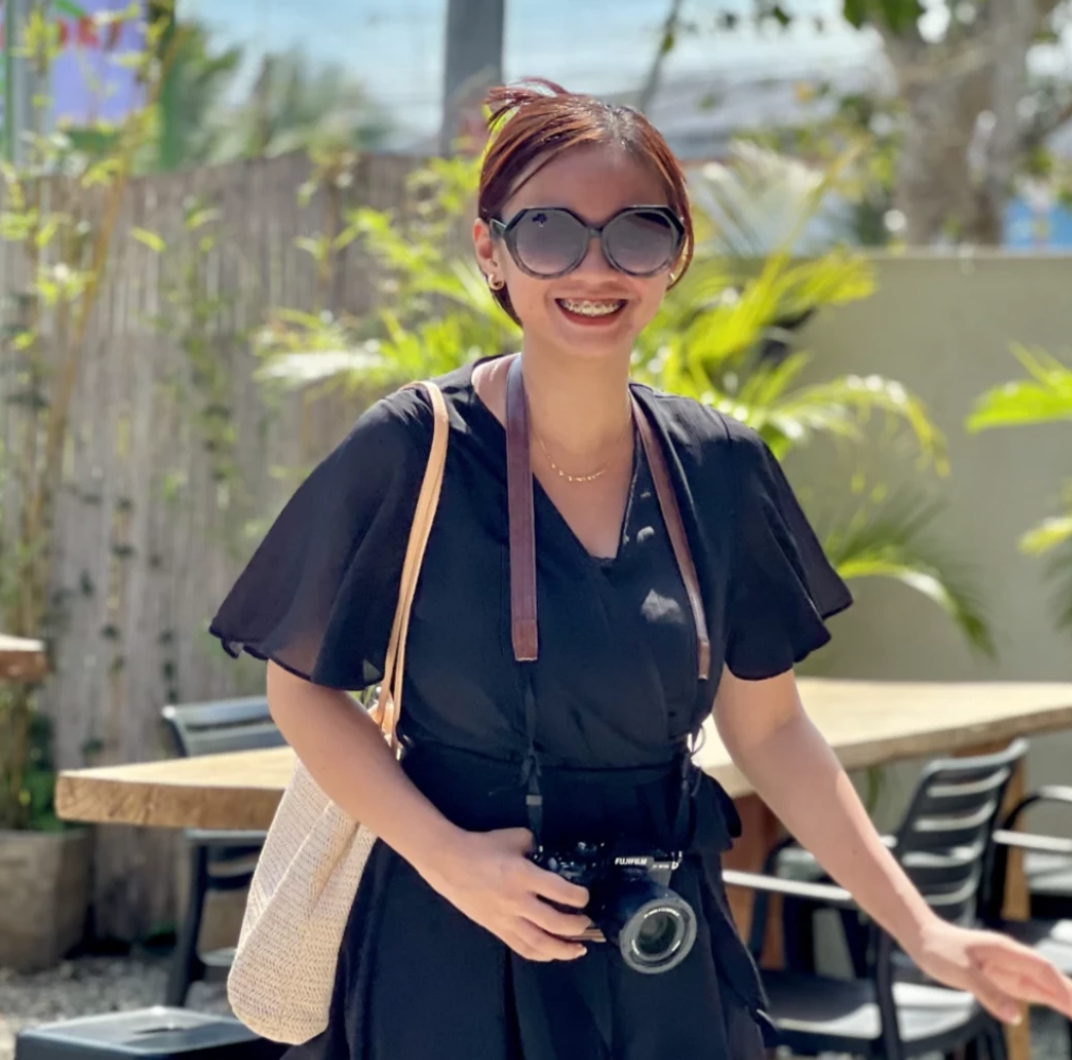 Stayziel-Customer Service Manager
I was never a health-conscious person. I didn't care about what I ate or how much I exercised. But then I started working, and I realised how important it is to take care of myself. I wanted to be able to do my duties, either at home or at work, at my best. So a few years ago, I made some major changes to my diet and habits.
I used to struggle with brain fog and feeling sleepy in the middle of the day. I tried everything to fix it, but nothing seemed to work. Then I started a low-carb diet and intermittent fasting, and my health improved dramatically. I have so much more energy now, and I don't get tired in the afternoon anymore. Plus, I lost weight, which is a bonus!
I'm a creature of habit, so I like to have a routine. I start my day with a cup of coffee with Kurk Vanilla. It's sugar-free and goes well with my low-carb diet, and it also has some amazing health benefits. I love how it makes my coffee taste delicious and creamy.
I'm really happy with my health routine right now. It's helped me feel my best, and I'm excited to keep it up!
Hannah-Food Scientist
It's really important to keep a check on the basics, so yes, I'm talking about diet and exercise. I have a pretty varied and balanced diet, but one thing I'd like to do is eat less meat, as I think avoiding meat for a few meals a week will make me branch out to try more new foods and increase the number of different foods that I eat in rotation! Anyone who knows me will always see my water bottle within arm's reach—drinking enough water is so, so important (and who doesn't want glowing skin?).
As far as my routine goes, I usually wake up at 6:30 am and zombie walk to coffee. I like to have coffee with milk and always add Kurk Vanilla so I know I've had my daily dose and I'm doing my best to protect my cells. It's really creamy, and since I don't take sugar, it just adds a touch of sweetness. Other than my daily Kurk coffee, I take a vitamin D3 supplement (even in the summer) and Omega 3 fish oil.
During coffee, I usually read for half an hour each morning. For me, I need to have some quiet time before the world wakes up, and making time for reading helps focus my brain and reduce stress.
To keep my body moving, I am taking some ice-skating classes right now at the local rink. I enjoy going to the gym and sometimes go to the Vinyasa Yoga at my gym too. On days when I've gone a little harder on the weights, I tend to have an extra dose of Kurk in the evening to help with my muscle recovery. It's really important for my mental health to keep fit and make sure that I go outside each day.
Oh, and sleeping early is something else I need to work on.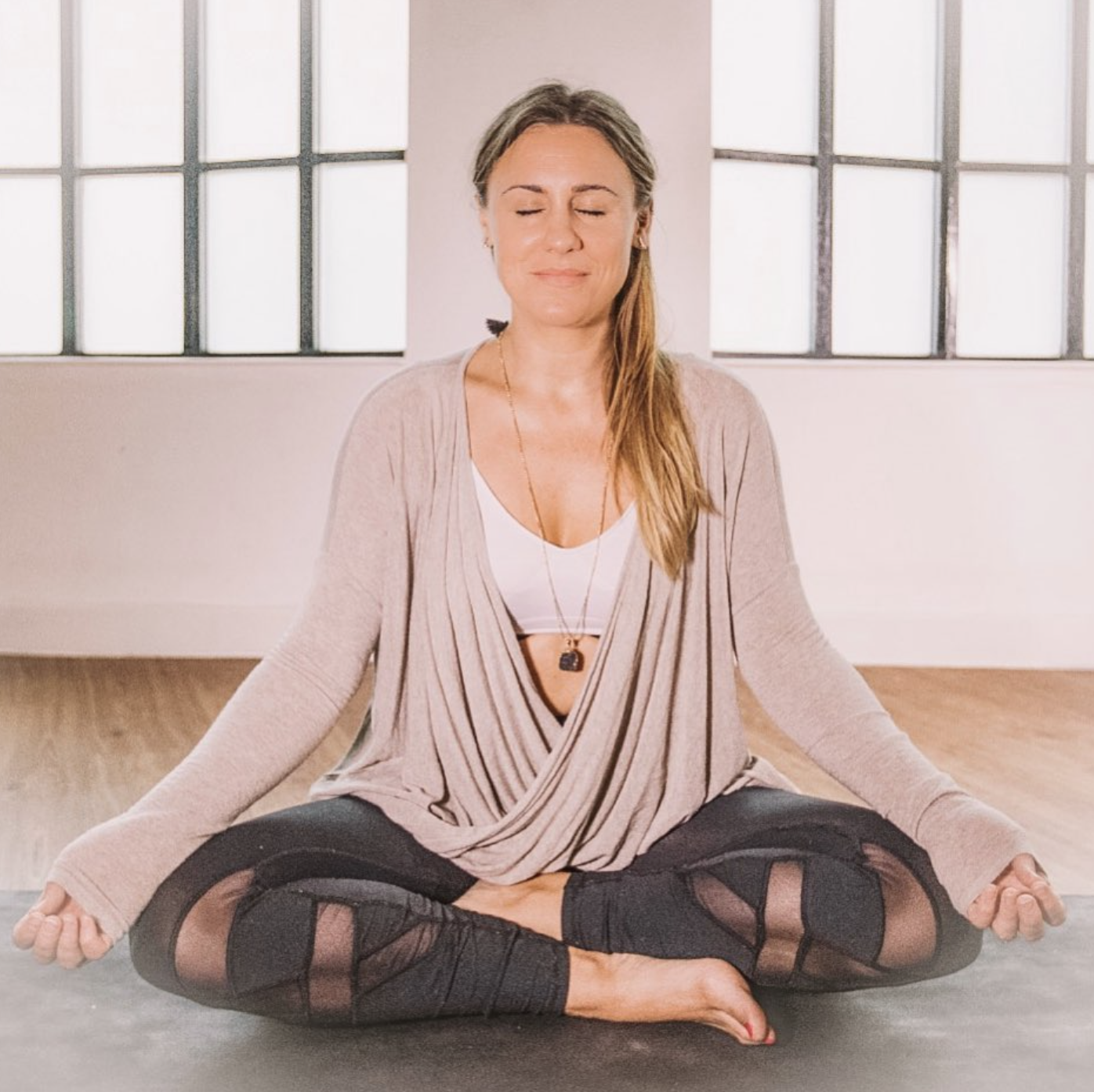 Lisa-Marketing Manager
I begin my day with Kurk Vanilla in my morning coffee. I've never been one to take sugar with my coffee, but Kurk adds some sugar-free sweetness that I just love. I drink my coffee in bed before everyone else wakes up and take the opportunity to do my morning meditation; I focus on my breath to calm the racing thoughts and resist the urge to jump out of bed and onto technology. I then journal—this is a great opportunity to dump all of those useless thoughts out of my head and onto paper so I can start the day with a clean slate.
Some days I head straight to a yoga class or hit the weights, and other days I need to get online for a call. It all depends on the day, but I always make sure I make time for movement. On days I can't get to class, I'll walk my dogs a little longer or choose to take a more strenuous route—I currently live in Lisbon, so we're not short on hills to climb.
My diet is quite flexible nowadays. I used to be strictly vegan, but since moving to Portugal, I've added in lots of fish and some high-quality dairy. I try to eat all the colours, a big variety of fresh fruits and vegetables for a diverse microbiome.
I prioritise sleep and rest, often partial to an afternoon nap. In the evening, if I've had a long training day, I take an extra dose of Kurk, this time the cola flavour added to sparkling water. So refreshing and keeps the aches and pains at bay!
The pursuit of optimising your health is a journey unique to each individual, and the Kurk team is no exception. Through their stories, you can see the diverse approaches they take to prioritise their health, from morning routines to dietary choices and exercise habits.
These insights serve as a reminder that even small, consistent steps can lead to significant improvements in your overall wellbeing.
As you embark on your own path, consider what habits and routines resonate with you. Whether it's adding a touch of Kurk to your morning coffee or finding solace in early morning meditation, the key is to discover what works best for your body and mind.
Take inspiration from our team's experiences, and remember that your journey towards health is a unique and rewarding adventure.