Preventing Sports Injuries: How Curcumin can keep you in the game.
Sports and physical activities are fantastic ways to maintain a healthy lifestyle and have fun, but they can also put your body at risk of injury. Whether you're a professional athlete or simply enjoy staying active, injuries can be a frustrating setback.
Fortunately, nature has provided us with a powerful ally in Curcumin, that can play a crucial role in preventing sports injuries.
"Taking Kurk really helps with my recovery and inflammation after training." —Nathan Jones MMA Fighter
Kurk: Nature's answer to injury prevention
Curcumin is well-known for its anti-inflammatory and antioxidant properties. These qualities have earned it a reputation as a potent natural remedy for various ailments, and its potential to prevent sports injuries is gaining attention from researchers and athletes alike.
Inflammation is a natural response to injury or stress on the body, but chronic inflammation can lead to pain and tissue damage.
Curcumin has been shown to be effective in reducing inflammation by inhibiting specific molecules involved in the inflammatory process.
A study published in the Nutrients journal(1) found that Curcumin supplementation significantly decreased markers of inflammation, making it a promising option for athletes looking to reduce exercise-induced inflammation.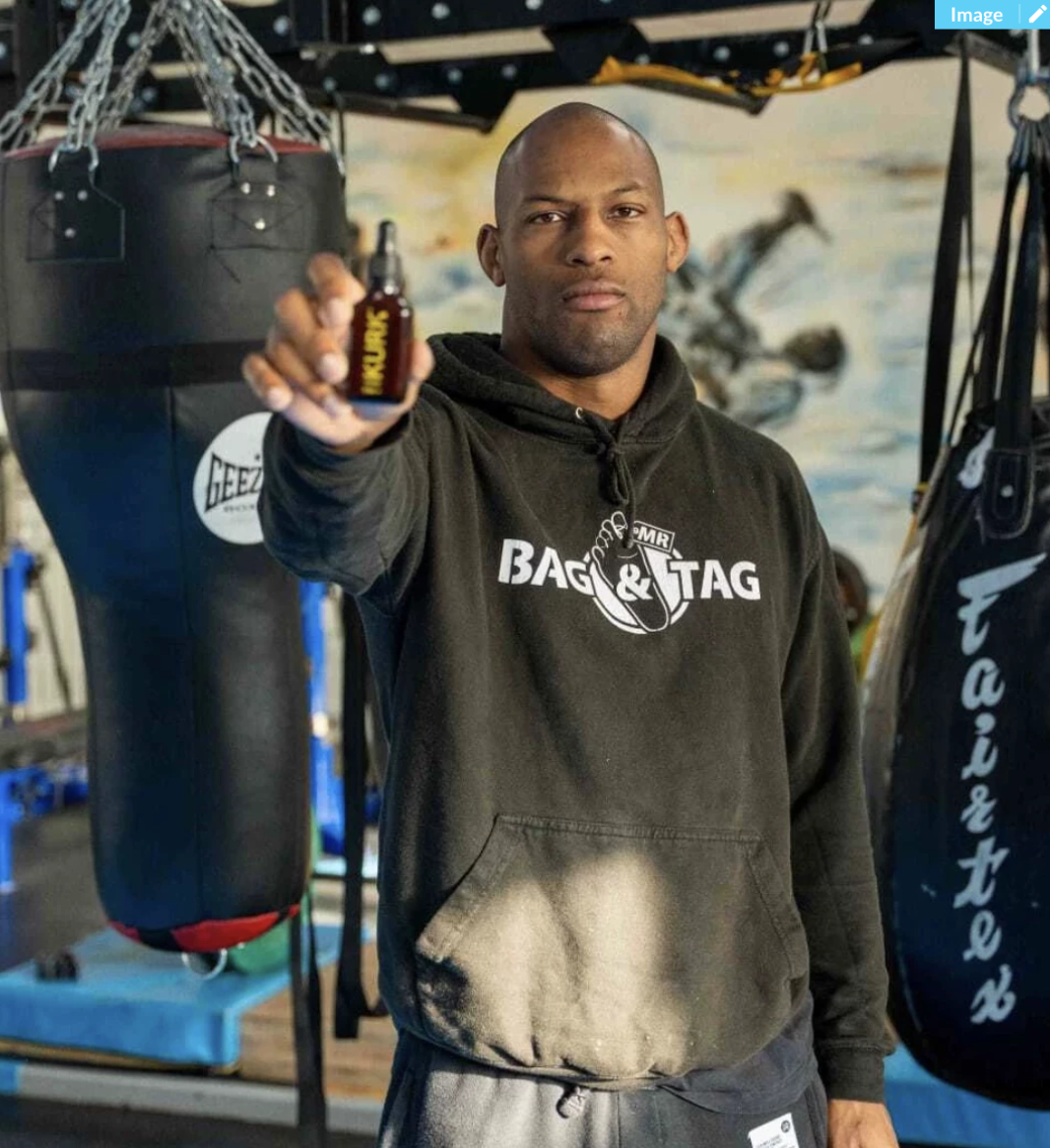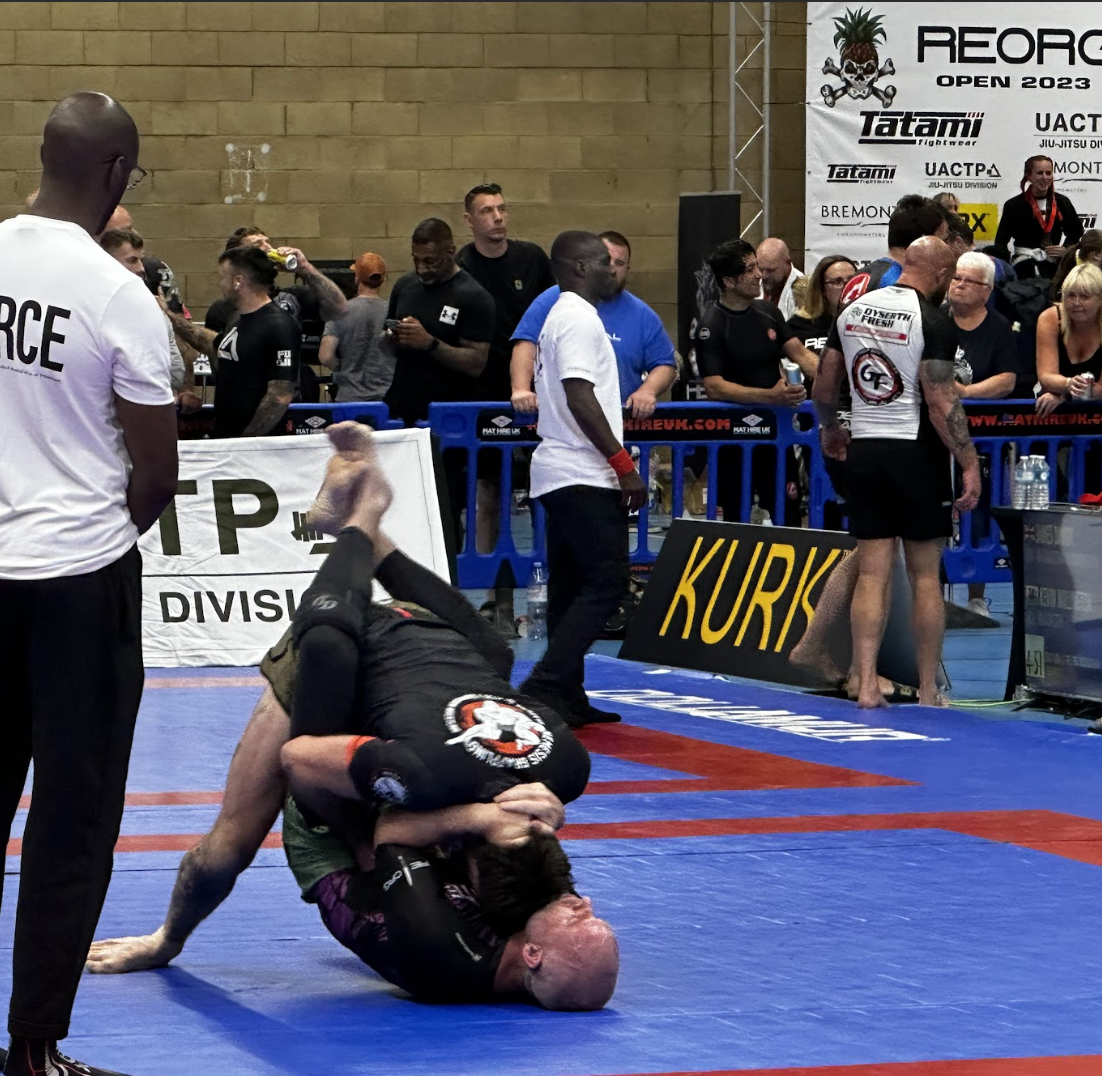 A recent study conducted by Dr. Harry—dramatic improvements in athletic performance with Kurk
We recruited 10 MMA athletes and recorded their responses over a 12-week period during which they consumed Kurk at a standard dose.
Here are just a few of the key findings:
Before taking Kurk, only 30% of athletes reported "Good" or "Very Good" energy levels. By the end of the trial, this number skyrocketed to 85%.
Before Kurk, 100% of athletes required 3 or more days to recover from a maximal session. This number dropped significantly to 40% by the end of the trial.
Initially, 70% of athletes reported poor or average motivation to train. However, by the end of the trial, this number decreased to 0%, with 90% experiencing good or very good motivation to train.
Before Kurk, 20% of athletes consumed ibuprofen or painkillers regularly. After the trial, this reduced to just 10%.
Before Kurk, 40% of athletes had trouble falling asleep within 30 minutes. At the end of the trial, an impressive 100% reported falling asleep within 30 minutes.
Kurk's antioxidant properties help combat oxidative stress, which can contribute to muscle fatigue and tissue damage. By neutralising free radicals, Curcumin supports faster recovery and reduce the risk of overuse injuries.
Delayed onset muscle soreness (DOMS) is a common complaint among athletes, especially after intense workouts or competitions. Kurk's anti-inflammatory properties can help alleviate muscle soreness and stiffness, potentially allowing athletes to return to training more quickly.
Joint injuries are a significant concern in sports, and their long-term effects can be debilitating. Kurk has shown promise in maintaining joint health by reducing inflammation and promoting the production of joint-friendly compounds.
Sports injuries are a risk that comes with physical activity, but with the help of Kurk, you can take proactive steps to prevent them. By harnessing the anti-inflammatory and antioxidant properties of Curcumin, you can reduce inflammation, enhance recovery, alleviate muscle soreness, and maintain joint health.
With this natural ally in your corner, you can continue enjoying your favourite sports and activities while minimising the risk of injury.